The world's leading search engine for art, design, antiques and collectables.
Barnebys is a luxury Media Brand offering our clients an opportunity to reach an elusive global audience with a passion for art, design, luxury and culture through sales listings, brand advertising and editorial promotions.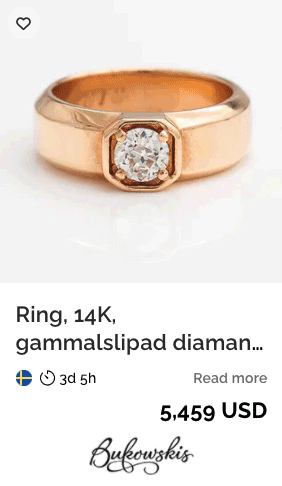 Increase exposure of your inventory
We take your inventory directly from your website and have it listed in one day. All we need to make your business searchable is your logo and url. All transactions are completed on your website (or site of choice) and we never take a sales commission.
Promote your brand with banners of choice
We offer banner advertising on barnebys.com and its Magazine across the different markets. as well as on Collectors Weekly for an American reach. Click on below to see the dimensions and layouts of banners.
Use editorial articles to increase your brand awareness
Barnebys invites bloggers, experts, auctioneers and artists to enhance and diversify content. Barnebys has 6 linguistic platforms and a powerful editorial content adapted to each market. The editors in each market work closely with our clients to provide recommendations on the best ways to promote your sales and to get in front of the right buyers on the right market.
Tools to gain better insight into your users' behaviour
As a Barnebys client, you get access to our own tracking tool that enables you to analyse your performance and your visitors' behaviour and purchase patterns.
A newsletter to boost your sales
Our newsletters are sent on a weekly basis, 3 times in
5 different languages to more than 130 000 subscribers globally. Have an article featured to promote your next auctions and listings on Barnebys.
Maximise your conversions with our traffic programs
With the Barnebys traffic program, we provide you a full package from listing your inventory in both our Live Lots and Price Bank sections, to expose your brand on our Magazine, Newsletters, and Banners. We also provide user-friendly tools to track all your traffic from Barnebys.
Hear it from them
"It is the natural and go-to platform for interior, art, antiques and design pieces. The cooperation with Barnebys brings new opportunities and better conditions for evolving our business."